Numerical Control Steel Bar Straightening And Cutting Machine SLT5-12 (Automatic computer numerical control)
The steel straightening and cutting machine is one of the steel rebar processing machines. It is used for straightening and cutting the steel rebar with diameter below 14 mm.
It is composed of straightening tube, traversing mechanism, cutting mechanism, steel bar fixed length frame, frame and driving device.
The steel bar passing through the aligning cylinder is straightened. When the steel bar is adjusted to the predetermined length, the hammer head hammers on the knife rest to cut off the steel bar, and the cut steel bar falls into the material rack. Due to the action of spring, the cutter table returns to the original position to complete a cycle


1. The advanced goaf is operated to check whether the bearing, hammer head, cutter or shear gear are normal.
2. Select appropriate aligning block, traction wheel groove and running speed according to the diameter of the steel bar.
The diameter of the aligning block should be 2-5 mm larger than the steel bar, and the width of the traction wheel groove should be the same as the diameter of the steel bar.
Transmission speed should be selected according to the diameter, large diameter should be selected slow, after adjustment qualified before feeding.
3. The end of the steel bar should be removed before feeding.
The steel reinforcement should first pass through the steel tube and then enter the guide tube and straightening tube, so as to prevent injuries from popping up when each steel plate is close to the straightening end.
4. After cutting off 3 or 4 steel bars, stop the steel bar to check the length. When the allowable deviation is exceeded, the limit switch or gauge plate should be adjusted.
5. If the steel bar is still slowly bent after straightening, it can gradually increase the offset of the aligning block until the straightening.
6. Steel bar shorter than 2 meters or larger than 9mm in diameter shall be straightened at low speed.
7. After operation, the finished products should be stacked, the site should be cleaned, the power supply should be cut off, the switch box should be locked, and lubrication should be done well.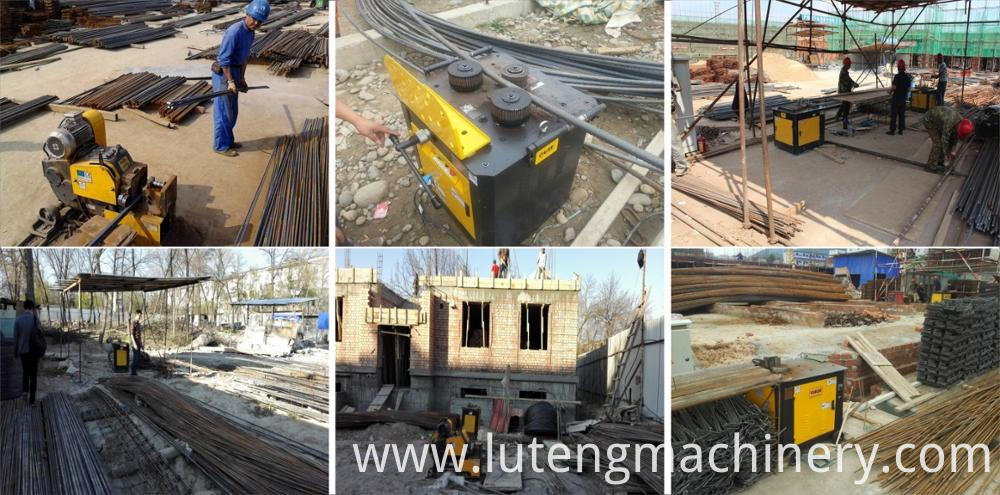 FACTORY SHOW: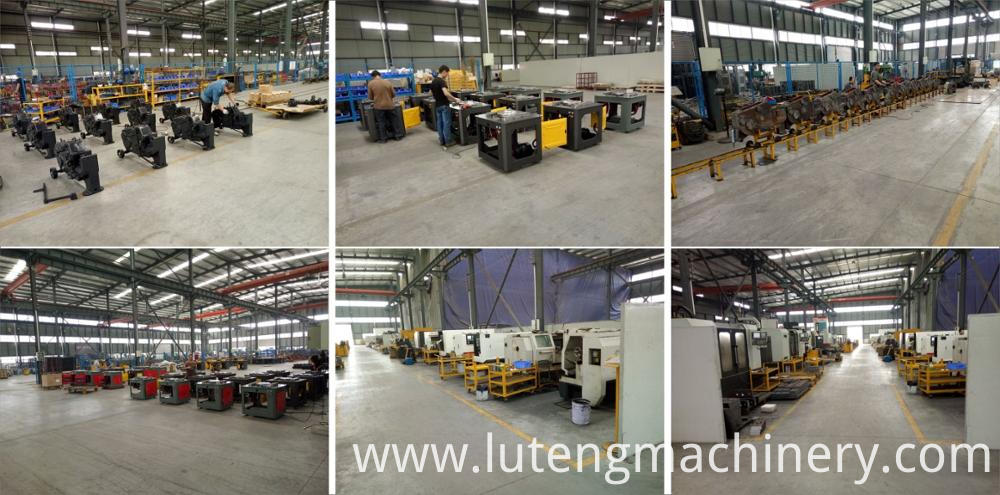 Shandong Luteng Machinery Co., Ltd. is a professional Construction machinery, road machinery, earthwork machinery, engineering machinery manufacturer in China, which was established in 2002 and located in the hometown of Confucius and Mencius -Jining City, Shandong Province.It is one of the machinery manufacturing bases of China .The main products include: Rock Drill series, Dry-mix Shotcrete Machine series, Wet-mix Shotcrete Machine series, Grouting Machine/Pump series, Automatic Feeding Shotcrete Unit series, Truck-mounted Wet-mix Shotcrete Machine series, CNC steel processing equipment etc. CNC Stirrup Bending Machine, Double head bending machine, Cage Welding Machine.Construction machinery, roadmachinery, earthworkmachinery, engineering machinery,Drilling Rig machine, concrete machinery and so on.
TRANSPORTATION: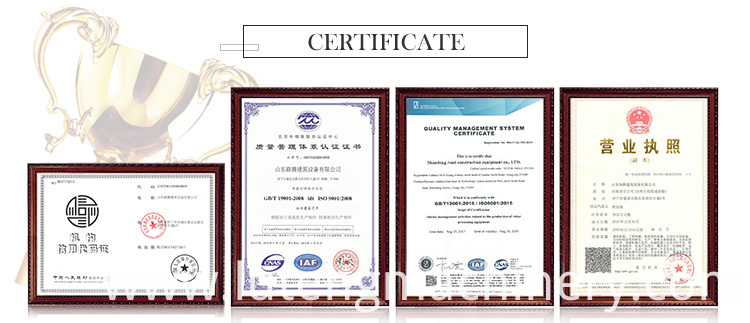 Bar Bender
Steel Bar Bender
CNC Rebar Bender
Rebar Spiral Bender
Steel Bar Arc Bender
Bar Cutter
Steel Bar Cutter
Steel Bar Straightening and Cutting Machine
Portable Rebar Cutter
Stirrup Bender
CNC Steel Bar Stirrup Bender
CNC Wire Bending Machine
CNC Cage Making Machine
CNC Rebar Bending Center
Steel Bending Center
Vertical Bar Bending Center
Horizontal Bar Bending Center
Rebar Shear Line
CNC Shearing Line
Rebar Cutting Line
Cold Bending Machine
I-steel Cold Bending Machine
H Beam Steel Bending Machine
Five Head Bender
5 Head Reinforced Steel Bender
Cnc 5 Head Rebar Stirrup Machine
Double Head Bender
double Head Reinforced Steel Bender
Cnc double Head Rebar Stirrup Machine
Rebar Spring Machine
Steel Spring Making Machine
Steel Wire Spring Making Machine
Rebar Tier
Rebar Tying Tool
Automatic Rebar Tier
Looking for ideal Steel Straightening and Cutting Equipment Manufacturer & supplier ? We have a wide selection at great prices to help you get creative. All the Steel Bar Straightening and Cuttingequipment are quality guaranteed. We are China Origin Factory of Steel Processing Equipment. If you have any question, please feel free to contact us.
Product Categories : Bar Cutter > Steel Bar Straightening And Cutting Machine